The first test and regression to following Satan...
Once the prison and the human-animals, had been designed and created and the souls locked inside, God started the teaching and testing process.
The first and very simple test, was in the Garden of Eden, when the devil tempted Eve (woman), with the apple.
The devil told Eve, that, if she ate the apple, she would become like God (another lie).
Being closer to the devil, than Adam (man); on a spiritual level and having less will-power (the will is the eye of the soul) and therefore more easily used by the devil; she gave-in to temptation, disobeyed God and ate the apple.
Satan tempted Eve first; instead of tempting Adam;
because he knew that she would be more likely to give-in, than Adam.
Eve, having failed her own test, was not content with that, she had to get Adam into trouble, too.
The will is the eye of the soul, because the more will-power a soul has, to resist temptation, the nearer it is, to going home.
The Lord measures a soul, by its power to resist temptation from Satan, and by the good it does for others.
The serpent, that tempted Eve, was Satan, who; having tricked Eve, causing her to fail her test; then manipulated her and used her to attack Adam, using her sex-appeal.
Adam then also failed his first test, because he foolishly loved Eve more than God and doing good and followed her advice (the Devil's really), instead of God's advice.
The simple story; of Adam (man) and Eve (woman),
and the trees of the "Knowledge of Good" (God) and the "Knowledge of Evil" (d/evil); seems never to have been understood, by anyone on Earth, and yet it is very straight-forward, and easy to understand.
God walked in the Garden of Eden with Adam and Eve,
and talked with them, teaching them to eat (digest) the "Knowledge of Good" (His truth) and warned them not to eat from the "Tree of the Knowledge of Evil" (Satan's lies), or they would die.
They already had access, to the "Tree of the Knowledge of Good" and were eating it, and if they ate from the "Tree of the Knowledge of Evil", they would then know that there was good, and evil, and become confused.
In their confusion, they would never find their way home and would die.
Eve fully believed Satan's lie
that she was ONLY human and swallowed the apple, but it stuck in Adam's throat, as he did not fully believe it.
That's why men have an Adam's Apple, and women do not.
If they obeyed God,
there would be no confusion, or conflict, in their minds, and they would learn only good, from God - the Tree (or source) of the Knowledge of Good (TRUTH), quickly and easily and live forever.
they would be pardoned and then released from this planet (Earth), and allowed to go home, back to their real homes and families, out in the Universe and LIVE forever.
The serpent (Satan) told Eve that God was lying to her and that if she believed him, instead of God, she would be like God, which, of course, coming from the devil, was a LIE.
Eve believed the liar, instead of God, and convinced adam
to believe the liar too, repeating, for a second time, the "original sin" that had caused the war. from that day; EXACTLY as God (the TRUTH/WORD) told them; people have been dying ever since.
So God told you the TRUTH, as He always does and Satan deceived you all, yet again, as he still does today.
So the war, that Lucifer started in heaven, with his slanderous lies, has continued, in a war between good (God) and evil (devil), here on Earth, ever since, killing billions of human bodies.
By believing the liar/devil, instead of God, Adam (man) and Eve (woman) were calling God a liar/devil and the liar/devil God.
Thus began the confusion and chaos, in people's minds, that has continued ever since - the conflict and not knowing what is good/truth, and what is evil/lies (only that they both exist) and the ongoing insanity.
INSANITY is:- choosing to believe that a lie is true,
and that the truth is a lie.
The ONLY way to LIVE, is to STOP listening to the liar/devil and believe ONLY GOD, as Abraham did, and thereby, became the "Friend of God"
In the Garden of Eden there was no work, only learning:
everything else was provided by God.
Woman (Eve) created work, by listening to Satan, and has been doing so ever since.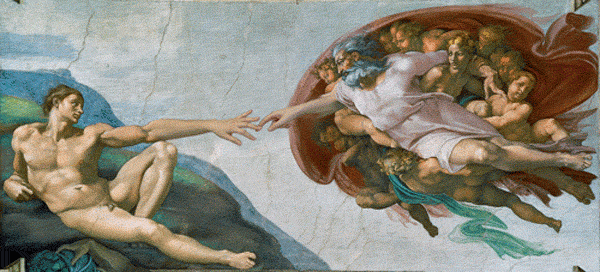 God's first COMMANDment (it is the first, because it is the MOST important) states that YOU must love God, first, above and beyond EVERYTHING else and love Him with all your heart and with all your soul, and with all your mind, and with all your strength (every ounce of it), and Him ONLY shall you serve.
Adam started a tradition, that has survived for thousands of years, which is:- loving woman first and God (good) second, thereby breaking the first and most important COMMANDment, upon which all the others hang.
This has caused, and still is causing, most of the trouble in the world, and God will allow women to continue punishing men, with heart-ache, etc., until man learns to put God (pure love) first, and woman (sex) second, or he runs out of time: whichever comes first.
Man must learn to DO God's Will,
and not woman's will, which is often actually Satan's will (he manipulates the souls, that are locked inside women's bodies, to pull the souls locked-inside men's bodies back to earth, and keep them here in prison), or the world will continue to accelerate in a backwards direction.
Women are able to persuade men to do evil for them, for sex,
which can mean cheating-on, or leaving their wives and families; killing; stealing; fighting; or working themselves to death, just to buy worldly, and therefore temporary treasures for them.
Instead of doing these evil things, man should be learning to be like Jesus, and doing God's Will and should be working for God, by fighting against evil, wherever and whenever he finds it. for the benefit of all mankind and at the same time, he will be setting a good example, for others to follow, especially his children.
Jesus gave his love to the world,
instead of to a woman; pure and unselfish spiritual love, as opposed to selfish animal love (emotion); and voluntarily made himself into a eunuch,
for God and the world's sake.
A wife, or mother, will try to stop a man, from doing what he has to do, using her husband's, or son's, love for her, as a lever,
to try to stop him from doing anything, that may endanger
his life, or her selfish material comfort and happiness.
A good soldier ALWAYS puts his mission first, even above and before his own life.
God has always used man to do His work, and to be His messengers (Prophets), and all of Jesus' disciples were men.
God created man, NOT woman, in His own image. Why?
Satan has always used woman to do his work, starting with Eve, trying to stop God's plans, by trying to persuade man not to do what is right, by using man's love for woman, against man.
Woman was punished,
not only for failing her own test, but for then causing Adam to fail his.
This punishment took the form of having to suffer great pain, in childbirth, because she had used her sex to persuade Adam (MAN) to disobey God, and Eve (WOMAN) has been doing it all day; every day; everywhere; to everyone; ever since.
Sex leads to childbirth and great pain, which should also act as a deterrent to sex, to try to teach women to look for love, instead of sex, i.e. God, instead of the devil.
a woman will learn to give moral support, to keep him going, so that he can earn his right to go home. If she does this, she is also going forward, towards becoming a perfect lady, wife and mother; eventually earning the right to be a man.
Man must learn not to break the COMMANDments, and then, to use his strength, both mental and physical, GENTLY, along with his better understanding of spiritual love, to persuade woman not to break the COMMANDments either.
Women believe the lie that they are only human, and thus they know that they were born here and will die here.
because they give birth to children, also believe that they, and not God, create life. Men, however, did not swallow all of the Apple/lie and thus ask the question – "What am I doing here?"
It is the Spirit-Being, incarnated within the man,
who is asking the question, NOT their human asking it, because it knows it was born here and will die here.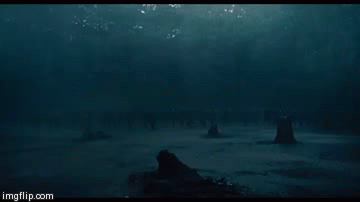 The population gradually increased and more souls were sent, from the Astral Plain, to use the new bodies, and, because people listened to Satan, instead of listening to God,
the world became more evil.
If not, the world will continue to go backwards,until God has no alternative, except to
destroy all the evil souls.
Don't fool yourselves into thinking that YOU are good. If you were good, you would not be here; you would already have gone home.
God does not keep good people in prison.
It is impossible for man, to do what he should, until he learns to worship pure love (God), instead of sex (one of the devil's weapons), and to know the difference, between the two.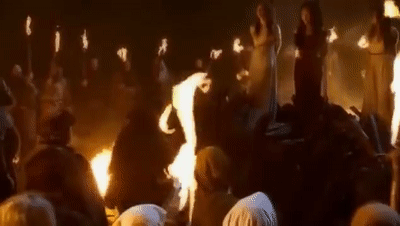 There have been misguided (by Satan) fanatics,
throughout history, who have known that women were more easily manipulated by the devil than men, and have killed them.
whilst believing that they were doing God's work, by destroying evil women and their evil influence, i.e. witches, prostitutes, etc.
In so doing, they have made themselves
more evil, than their victims.
Only fanaticism, can allow the devil to be able to create this kind of totally-illogical situation, in someone's mind.
How can you possibly not be worse than a witch,
if you become a murderer?
Fanaticism, or a closed-mind, always leads to trouble.
especially religious (Satan's invention) fanaticism, because it allows the devil to REALLY get hold of the soul, and deceive it, into doing evil, whilst believing that it is doing it for God: hence these insane murderers, and religious-wars.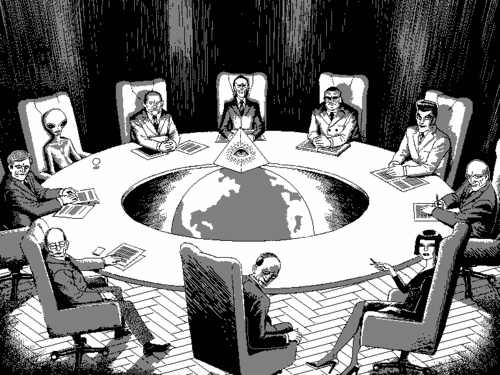 THROUGH THOSE VERY PEOPLE, WHO ARE IN HUMAN GOVERNMENTS AND RELIGIOUS-ORGANIZATIONS.
THIS PLANET IS BEING RUN ON SATAN'S LOGIC, WHICH IS ACTUALLY ILLOGIC, BECAUSE HE IS INSANE.
IF THIS WORLD'S LOGIC WAS LOGICAL, THEN THE WORLD WOULD BE GETTING BETTER, BUT WE CAN ALL SEE THAT IT IS RAPIDLY GETTING WORSE.
HOWEVER, MAN'S STUPID ARROGANCE WILL NOT ALLOW HIM TO ADMIT, THAT HIS METHODS AND LOGIC DO NOT WORK, AND TURN AROUND, AND GO BACK TO GOD'S REAL SANE LOGIC.
YOU KNOW, THAT, IF YOU DON'T KEEP THE COMMANDMENTS, AND DO GOD'S WILL, AND LEARN TO BE GOOD, THEN YOU ARE GOING TO BE EXECUTED.
IF YOU DIDN'T KNOW; THEN YOU KNOW NOW.
It should not be too much of a surprise, to those of you who can see how crazy mankind is,
to find-out that this planet is a maximum-security prison, for the criminally-insane.
Some of you are less insane than others, but, unfortunately, the people who are the MOST insane,
and who THINK they are the most sane (classic symptoms of insanity),
are those who are ruining things, for everyone else,
by running and ruining the world for Satan,
who, himself, is totally, criminally-insane.
YOU have made the world
the way it is now, by ignoring God and listening to Satan.
God has ALWAYS told you, each and EVERY one of you, that you were doing wrong, using His good voice, inside your head.
YOU have made the world into a mess, and YOU must put it
right again, before the Last-Day, to show God that you are sorry.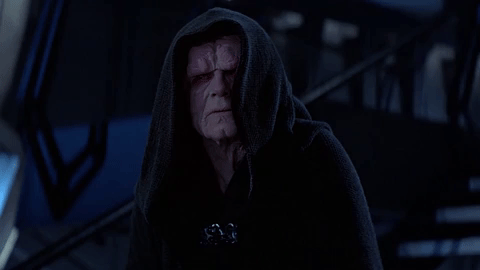 THIS HAS BEEN DONE,
TO PROVE TO YOU, THAT NEITHER YOU, NOR SATAN, ARE FIT TO, OR CAPABLE OF RUNNING THIS WORLD; MUCH LESS THE ENTIRE UNIVERSE.
NOW, YOU WILL ALL SEE SENSE AND DO AS WE ADVISE YOU TO DO, INSTEAD OF DOING AS SATAN ADVISES YOU TO, LIKE YOU HAVE BEEN DOING, FOR THE LAST FEW THOUSAND YEARS.
SEE THIS AS A CONTROLLED-EXAMPLE, OF WHAT SATAN'S RULE WOULD HAVE DONE TO THE UNIVERSE, IF HE HAD WON THE WAR: AS YOU FOUGHT FOR HIM TO DO.
SATAN IS TOTALLY,
CRIMINALLY-INSANE, AND THERE IS ABSOLUTELY NO DEPTH OF DEPRAVITY,
CRUELTY AND SELFISHNESS, TO WHICH HE WILL NOT STOOP, AND MAKE YOU STOOP, IF YOU ALLOW HIM TO.
THAT IS WHY WE TOLD YOU, THAT HE IS YOUR WORST ENEMY.
YOU NOW HAVE A PERFECT
OPPORTUNITY TO START AGAIN, HAVING LEARNED, HOPEFULLY, FROM ALL THE MISTAKES OF THE LAST FEW THOUSAND YEARS.
IF EACH AND EVERY ONE OF YOU DID WHAT GOD TELLS YOU AND STOOD-UP FOR WHAT IS RIGHT, THEN THERE WOULD BE NO WRONG,
AND WITHIN A MATTER OF DAYS, THE WORLD WOULD BE A GOOD PLACE TO LIVE.